Boost your Facebook videos with real views from BuySocialGrow. Elevate your content's visibility and algorithmic ranking. Stand out, engage more, and shine in the digital spotlight. Buy Facebook video views now!
How To Buy Facebook Video Views?

Select package
Choose the service package that suits you.

Enter Facebook video link
Copy and paste your Facebook video link.

Checkout
Proceed to checkout page , and pay with one of the available payment methods.

Enjoy !
Relax and watch as your counters getting boosted.
"Supercharge your Facebook videos with our game-changing video views service! 🚀 In today's video-centric world, standing out is everything. At BuySocialGrow, we're here to turbocharge your content's visibility. When you buy Facebook video views from us, you're not just increasing numbers – you're sending a powerful message that your content is worth watching.
But this is more than just a view boost. Think of it as giving your videos a rocket-propelled start. As your view count climbs, Facebook's algorithms take notice, pushing your content higher in news feeds and recommendations. Whether you're a creator, influencer, or brand, our service is your secret weapon to rise above the noise.
No more getting lost in the shuffle. Amp up your videos with our proven Facebook video views service and see the magic unfold: more views, more engagement, and a one-way ticket to digital stardom. Make your mark with BuySocialGrow and kickstart your journey to Facebook fame!"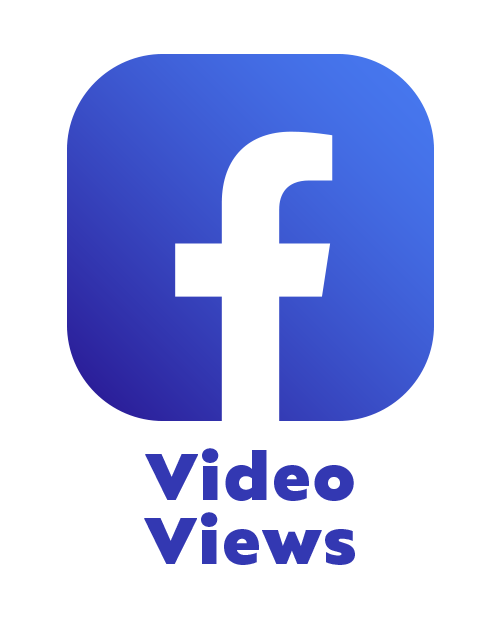 In today's digital landscape, Facebook stands as the premier social media platform, connecting approximately 3 billion active users across the globe. In recent times, video content has emerged as the dominant mode through which users consume and distribute information on this platform. Consequently, influencers and brands have directed their efforts towards crafting compelling videos to foster account growth.
However, this pursuit of success has intensified the competitive landscape to unprecedented levels. Amid the multitude of accounts vying to attain the status of the "next big thing" on Facebook, only a select few manage to ascend to such heights. Even exceptionally crafted videos often fail to make an impact, rendering the invested skills and diligence fruitless.
Fortunately, a remedy exists to elevate the visibility of your Facebook videos and Live streams. Enter BuySocialGrow, offering you the opportunity to buy Facebook views—a strategic step toward propelling yourself into the limelight. Allow us to elucidate the mechanics and benefits of this approach:
Algorithmic Advancement: At the heart of Facebook's operations lies an algorithm that dictates whether your content merits exposure to millions. When you opt to buy Facebook views, a signal is transmitted to the platform, signifying the compelling nature of your content and rendering it suitable for broader recommendation.
Elevating Social Standing: For average users, the view count on a video serves as a marker of its appeal and worthiness. Videos with negligible views often face neglect, whereas those boasting thousands of views capture more attention. This surge in engagement augments the growth trajectory of your brand in an exponential manner.
Cultivating Brand Image: Videos that garner popularity not only attract greater user appreciation but also resonate more profoundly with potential partners and marketing entities. By augmenting your video's authenticity with genuine views and supplementing them with purchased Facebook likes, you actively nurture and amplify your brand's image.
Why choose to purchase Facebook Video views from BuySocialGrow?
Elevate your Facebook presence effortlessly with BuySocialGrow. We provide a swift, economical, and seamless solution for acquiring Facebook views, giving your account the boost it deserves. Our platform guarantees complete security while rapidly enhancing the visibility of your video content. Discover why BuySocialGrow stands out as the ultimate choice:
Simplified Process: Experience unmatched convenience. Share your link, and leave the rest to BuySocialGrow. Our streamlined approach ensures a straightforward and impactful enhancement of your videos.
Instant Results: Witness immediate results right after payment. Views will pour into your Facebook videos without delay. Smaller orders are completed in less than 24 hours, while larger ones take a maximum of 48 hours.
Unbeatable Pricing: Seek the best value for your investment? Look no further. BuySocialGrow offers unparalleled prices for Facebook views. Pay via Crypto Currency, or Coinbase Account to save money while achieving your goals.
Utmost Security: Your safety is our priority. BuySocialGrow demands no sensitive account details like emails or passwords. Rest assured, your information remains confidential, with only essential data required to fulfill your order.
Choose BuySocialGrow to effortlessly amplify your Facebook video content and make a lasting impact.