Boost your TikTok Videos instantly with our premium quality TikTok Views service. Experience a surge in visibility and engagement with our seamless TikTok Views package. Instantly boost your video's reach and captivate audiences by acquiring genuine views. Whether you're an aspiring content creator or a business seeking wider exposure, our service offers a strategic shortcut to success. Watch your TikTok content shine as the view counts skyrocket, setting you on the path to viral fame. Embrace the power of authentic views and unlock your TikTok potential today!"
How To Buy Tiktok Views?

Select package
Choose the service package that suits you.

Enter Tiktok Video Link
Copy and paste your Tiktok Video link.

Checkout
Proceed to checkout page , and pay with one of the available payment methods.

Enjoy !
Relax and watch as your counters getting boosted.
At BuySocialGrow, we present a streamlined and impactful solution for purchasing TikTok views to amplify your profile. Our competitive pricing structure offers an affordable avenue for acquiring TikTok views, providing you with the simplest route to enhance video visibility. Countless users across the globe have already harnessed this strategy to expand their footprint on the platform.
Now, you too can supercharge your videos with genuine TikTok views, gaining an edge over your rivals and fueling the growth of your account. Our guide not only walks you through the process of buying TikTok views but also unveils a trove of complementary strategies for flourishing on this dynamic social media platform.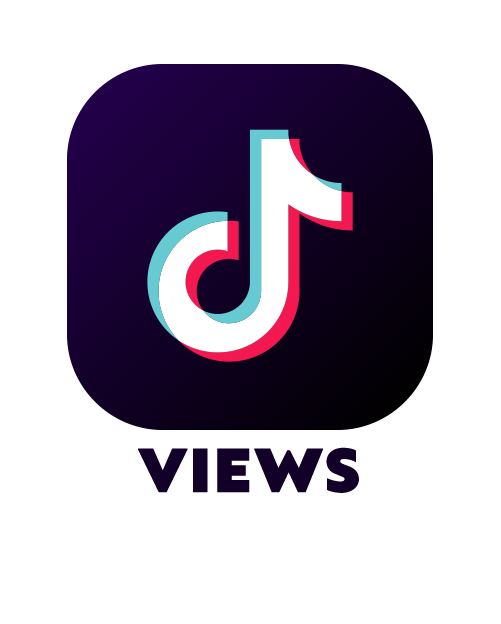 TikTok, the global sensation, has captured the hearts of millions with its creative space for content. Boasting over 1 billion users, it's a bustling hub where countless creators share a constant stream of videos. Yet, in this vast ocean of content, standing out and reaching your audience can be challenging. For every viral triumph, many struggle in obscurity. But within this spirited competition, a beacon of hope shines for those aiming to thrive on TikTok's stage.
The uphill journey of gaining organic recognition remains arduous, even for high-quality creators. This is where buying TikTok views comes into play, but its significance goes beyond visibility. Here's why views are pivotal for launching your TikTok journey:
Algorithm Synergy: More views elevate your videos' chances of landing on the radar of larger audiences. TikTok values video views in amplifying your content's reach – a process that buying likes can effectively support.
Elevating Premium Content: If your top-notch videos align with well-curated hashtags, an infusion of TikTok views could catapult your content to the summit of search results.
Building Your Brand: Popular videos showcase your account, priming it for exponential growth and partnerships. Buying TikTok views forms a crucial piece of this transformative puzzle.
Monetizing Your Presence: As your account flourishes, engaged users become intrigued by your posts. Consistently acquiring high-quality TikTok views bolsters your prospects of attracting sponsorships and advertisements.
In the realm of TikTok, buying views isn't just about numbers; it's about propelling your journey to new horizons.
Why Choose BuySocialGrow for TikTok Views?
Discover why BuySocialGrow stands out as the premier choice for purchasing TikTok views and amplifying your TikTok journey:
Swift Delivery Process: As soon as your payment is completed via Coinbase, or cryptocurrency, the views begin pouring in. At BuySocialGrow, we kick-start fulfillment right after your order, ensuring a rapid boost in your numbers.
Secure and Discreet Transactions: Your privacy is paramount. Our transaction process is fully confidential, safeguarding your personal information. With stringent security protocols, BuySocialGrow guarantees safety and discretion.
Authentic User Views: Wave goodbye to artificial views and phony accounts. Every view you acquire from BuySocialGrow is 100% authentic, originating from real users. This proven method not only boosts your algorithm standing but also yields guaranteed outcomes.
Dependable Customer Support: Our exceptional customer support team is at your service around the clock. For any inquiries, rely on us to provide prompt assistance. Invest in genuine views and nurture your account's growth with peace of mind.
Unbeatable Pricing: BuySocialGrow boasts budget-friendly rates, enabling you to secure thousands of premium views for your content at an unmatched value.
Experience the difference with BuySocialGrow – your gateway to elevating your TikTok presence with genuine views that propel your success.
Craving More TikTok Views? Here's Your Strategy Guide!
In the captivating realm of TikTok, skyrocketing your views is an art form. Here's your playbook to harness the algorithm, captivate audiences, and watch those view counts soar:
📸 Master the Hook: Start strong! Your first few seconds should be magnetic, leaving viewers no choice but to stick around.
🕺 Embrace Trends: Dive into trending challenges and sounds – they're like VIP tickets to higher visibility.
🎨 Craft Creative Captions: Thought-provoking, humorous, or enigmatic – captions that intrigue inspire clicks.
🎬 Snappy Editing: Short attention spans reign supreme. Swift cuts, lively transitions, and unexpected twists keep viewers engaged.
🌈 Visual Aesthetics: Dazzle with color schemes and filters that pop. Visuals matter.
🎶 Perfect Soundtrack: The right tune elevates the mood. Choose your soundtrack wisely.
🤳 Hashtag Strategy: Blend popular and niche hashtags to attract diverse audiences.
💬 Spark Conversation: Encourage comments by posing questions or inviting opinions.
🤝 Collaborations FTW: Join forces with other creators for cross-promotion and wider reach.
📢 Consistency Counts: Regular posting keeps your content fresh in followers' minds.
🧠 Analyze & Adapt: Leverage TikTok's analytics to understand what works and adjust your approach.
🌐 Share Across Platforms: Extend your reach by sharing your TikTok content on other social platforms.
💥 High-Quality Content: Crisp visuals, engaging storytelling, and value-packed content are non-negotiable.
🚀 Engage with Audience: Reply to comments, ask for feedback, and make viewers feel valued.
🕰 Timing is Key: Post during peak hours when your target audience is most active.
Unlock the magic of TikTok views by fusing creativity, strategy, and authenticity. There's a world of possibilities waiting for your content to shine!"
Remember, in this fast-paced world of social media, being genuine and original sets you apart. Happy TikToking!