Buy real Instagram likes for a powerful boost to your profile posts! Experience the best deal on the market with our affordable prices and lightning-fast delivery. We make it simple and convenient with secure Coinbase Crypto payments. Elevate your Instagram game today and watch your engagement soar!
How To Buy Instagram Likes?

Select package
Choose the service package that suits you.

Enter Instagram Photo Post Link
Copy and paste your Instagram photo link.

Checkout
Proceed to checkout page , and pay with one of the available payment methods.

Enjoy !
Relax and watch as your counters getting boosted.
Having a substantial Instagram following automatically boosts your credibility. But, there's more to it than just numbers. To launch your account successfully, likes on your posts are essential. You don't need every post to go viral, but to kickstart organic growth and secure top spots on hashtag and Explore pages, genuine Instagram likes play a vital role.
Starting out, your account might be in a rut—low likes, minimal post activity, and a modest follower count. Thankfully, there's an affordable solution to swiftly enhance your Instagram presence. Propel your account forward with ease – purchase real Instagram likes using Crypto Currency. With instant delivery and unbeatable prices, this investment is a game-changer for your Instagram journey.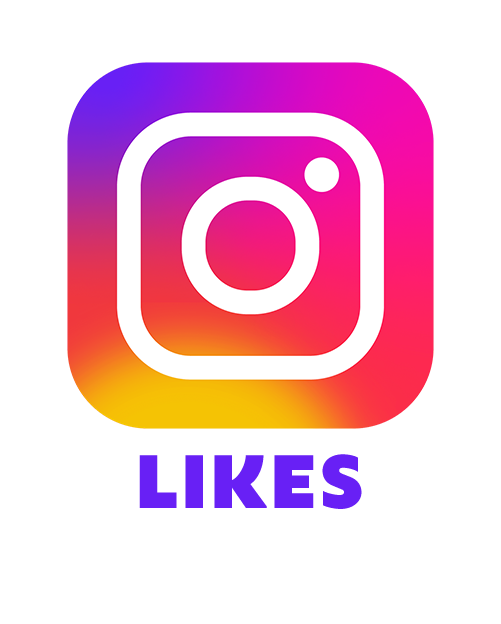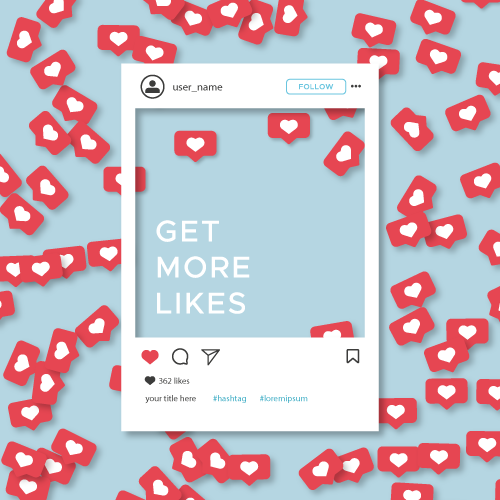 In the dynamic world of social media, where engagement and visibility are paramount, investing in Instagram likes offers a multitude of benefits. Here's why this strategy holds significant value for individuals and businesses alike:
Enhanced Social Proof: Consider likes as digital endorsements. A higher number of likes signal to others that your content is valuable and engaging. As humans, we're inclined to trust content that has garnered appreciation from our peers. By purchasing likes, you're essentially kickstarting a cycle of credibility, attracting more genuine likes and followers over time.
Algorithm-Friendly: Instagram's algorithm is designed to amplify content that generates engagement early on. When you buy likes, you provide a vital push to your posts, increasing their chances of appearing on users' feeds and in the Explore section. This visibility spike can lead to organic likes, comments, and followers.
Wider Reach, Increased Engagement: The Explore tab and hashtag pages are prime real estate for gaining exposure. Buying likes can propel your content to these coveted spots, where it's more likely to be discovered by users interested in your niche. With more eyes on your content, you'll witness higher engagement rates, driving conversations and interactions.
Strategic Hashtag Leverage: Domination over a specific hashtag can substantially boost your content's visibility. By strategically incorporating trending or relevant hashtags and coupling them with bought likes, you position your posts for increased visibility, tapping into a wider audience that might be interested in what you have to offer.
Time-Efficient Growth: Gaining likes organically can be a gradual process. Buying likes accelerates this growth trajectory, providing you with immediate traction. This efficiency is especially valuable for time-sensitive campaigns, product launches, or when aiming to establish a stronger online presence swiftly.
In summary, buying likes on Instagram isn't just about numbers; it's a strategic move to enhance your social credibility, maximize content visibility, and foster organic growth. When executed thoughtfully and in moderation, this approach can be a valuable tool in your social media arsenal.
Why opt for BuySocialGrow when considering the purchase of Instagram followers?
Discover the prime motives behind selecting BuySocialGrow as your ultimate choice for procuring Instagram likes.
Genuine likes with enduring impact: BuySocialGrow guarantees genuine and instantaneous likes sourced from established profiles. This assures a dependable avenue for enhancing likes on your posts, with a promise of longevity.
Immediate gratification: The influx of likes commences instantly – a surge of hundreds of likes can materialize within mere minutes. Even a substantial count in the thousands might grace your content in just a handful of hours. The protracted waiting period for results is thus eliminated.
Unbeatable value: BuySocialGrow extends an exceptional proposition with reasonable prices, Procure Instagram likes via Crypto Currencies, or Coinbase Account, and get the best deal to growing your social media presence.